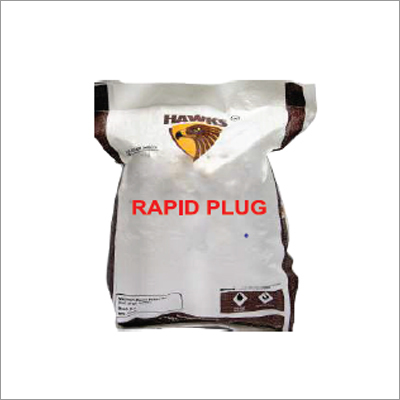 Cement Based Plugging Compound
Product Description
RAPID PLUG : Single Component, Fast Setting, cement based plugging compound.
ADVANTAGES : Fast setting plugging compound Recommended for plugging of leakages in basement, pits, RCC Water tanks, Concrete pipes etc. Rapid Plug mix with water to a sting paste consistency, plug it on leakage area after removing loose concrete and proper cleaning and hold it with hand pressure for 2-3 minutes till compound hardens.
DOSAGE : Powder form, mix with water / direct application
PACKING : 20 kg
Shelf Life : 1 Yrs.