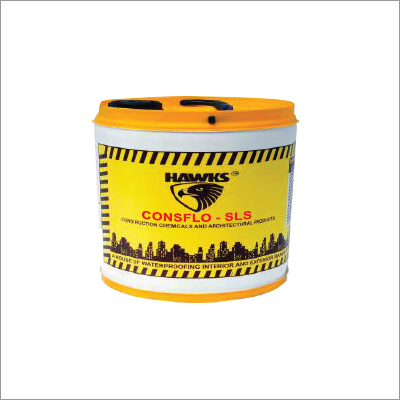 Concrete Plasticizer
Product Description
Our company is offering top-grade Concrete Plasticizer to widely scattered numerous discerning clients. It is formulated and manufactured by adept team members using class-A chemical compounds and updated processing techniques that guarantee its high strength, ability to withstand adverse weather condition and high stability. Such product is absolutely environmental friendly and safe for applicators, as it is odourless, non-flammable, non-corrosive and non-poisonous. In addition to this, the offered Concrete Plasticizer requires less water & cement while doing plasticizing task on varied applications.
CONSFLO : Concrete Plasticizer & water reducer (Complies with IS 9103-99)
Advantages : Remarkable improvement in the workability by controlled water cement ratio & achieves completely water tight concrete. Protects the reinforcement. Many fold increase in the durability of concrete. Eliminates bleeding. Segregation, honey combing. Better and Smoother appearance of concrete. Highly economical Homogenous mix can be achieved at low dosage with free flow, high compaction and better placement of concrete.
Dosage : 20ml to 25ml. per Bag of Cement depends upon W.C. ratio & design of the concrete.
Packing : 1, 5, 10 & 20 Ltr.
Shelf Life : 2 Yrs.