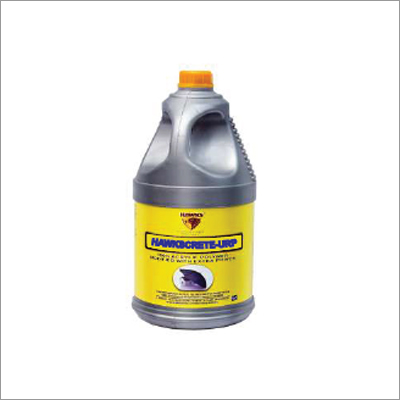 Hawkscrete URP
Product Description
HAWKSCRETE-URP : High performance universal repair product based on SBR latex for repairs & waterproofing.
ADVANTAGES : It is high performance Styrene Butadene Rubbur based liquid to be mixed with cement 1:1 proportion by volume. Apply first coat allow it to dry for 2-3 hrs. & apply second coat allow it for 24 hrs. Recommended to protect the coating with a mortar screed of 15-25 mm thick for damage. Recommended laying of mortar screed on the second coat when it is tacky to ensure better bonding. Crack more than 2mm & separation concrete & masonry must be filled with our Hawkseal-Super paste prepared with Surakshacoat as per site conditions. Recommended for waterproofing of Bath rooms & Toilets, masonry surfaces, sunken slabs, water tanks, chajjas as a bonding agent for old & new concrete. mortar & useful as & admixture for making repair mortar /concrete.
DOSAGE : HAWKSCRETE URP of 50kgs. Cement 20 kgs. to cement ratio.
PACKING : 1,5,10 & 20 lit.
SHELF LIFE : 2 Yrs.