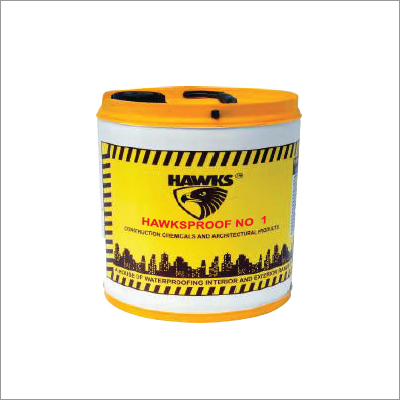 Hawksproof No 1 Waterproofing Chemical
Product Description
HAWKSPROOF NO. 1 : Hi-Power Concentrated Waterproofing Liquid (Complies with IS 2645 - 2003)
ADVANTAGES : Improves workability of the Concrete mix and Reduces Vapor transmission through Walls and Slabs, Non toxic. Does not corrode the reinforcement. Make concrete water-tight.
WHERE TO USE : It can be used in mass concrete, foundation Walls, Floors, Cement stucco, masonry mortar.
DOSAGE :100ml per Bag of 50 kg. Cement
PACKING : 100ml,1,5,10, 20 Ltr.
SHELF LIFE : 2 Yrs.