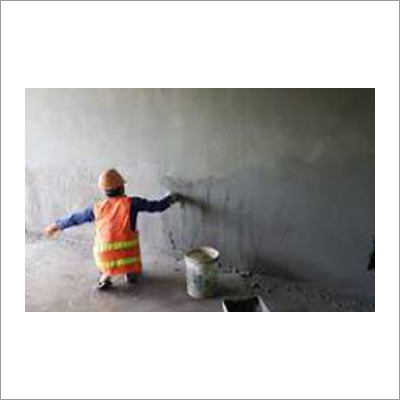 Readymix Plaster
Product Description
We are putting forward the finest quality Readymix Plaster to numerous patrons. This is manufactured with the use of top-quality river sand, cement and water soluble additives that ensure its high strength, adhesion capability and long lasting nature. It is ideal to be used for plastering all kinds of concrete made surfaces, fly ash bricks, clay bricks, and AAC blocks. Normally it is applied to smooth as well as even surface for ensuring superb appearance and durability. You can avail the Readymix Plaster in several quantities as per needs.

HAKWSCRETE- Ready mix plaster is a polymer modified premixed cement based plaster. It is convenient, easy to use, strong and binds better to its substrate. It can be applied on Interior & Exterior walls.
APPLICATION : High Bond Strength Crack Free Wall Faster Application Excellent Coverage Easy to use Economical Premixed
HOW TO USES : Red Clay Bricks Cement Mortar Blocks/Bricks Concrete Hollow Blocks Cellular Concrete Blocks Fly Ash Bricks Stone Walls
COVERAGE : Coverage is based on smoothness & evenness of the substrate type of masonry work & the thickness of mortar used.
A coverage of 11-14 sq.ft per bag of 25kg. When applied with a thickness of 10-12mm. Prepare plaster by adding HAWKSCRETE Ready Mix Plaster 15-20% of water.
SHELF LIFE : HAWKSCRETE - Ready mix plaster carries a shelf life of 6 months,if stored in cool & dry place.
PRECAUTIONS : During cold weather, protect finished work from use until fully cured. Contains Portland cement River sand and additives. Avoid contact with eyes or prolonged contact with skin. In case of contact, flush thoroughly with water at least for 10 minutes. If irritation persists, take medical care. -Keep out of reach of children.
TECHNICAL DATA : Compressive Strength - 11 .5 Mpa, Flexural Strength - 1.6 Mpa, Setting Time initial - 30 mins. Final Setting Time- 550 mins. Water Retentivity- Min. 90%. Dry Density- 1770 kg/m3. Specifications are subject to change without notification. Results shown are typical but reflect test procedures used. Actual field performance will depend on installation methods and site conditions.
APPLICATION : Apply the plaster to surface using a steel trowel or wooden float to ensure optimum bonding. The thickness of each coat should not exceed 12mm.
COLOUR : Grayish Granular Powder.
PACKING : Available 25kg.